I'm pleased to welcome back Anthony Lavisher, who has just launched his new thriller The Last Tiger, a marked change in genre from his previous works and a book that I'm looking forward to reading.
I'm intrigued by your forthcoming book "The Last Tiger", a contemporary thriller. This is quite a departure from your previous works- did you make a conscious decision to move away from fantasy or was it more a case of dreaming up an idea that you "just had to write" and it just happened to be this?
I actually has this idea years ago, when I first visited India, so it has been with me for a long while, before I had even had the idea for the Storm Trilogy. It's been bubbling away a chapter at a time since then, huge epic fantasy distractions notwithstanding.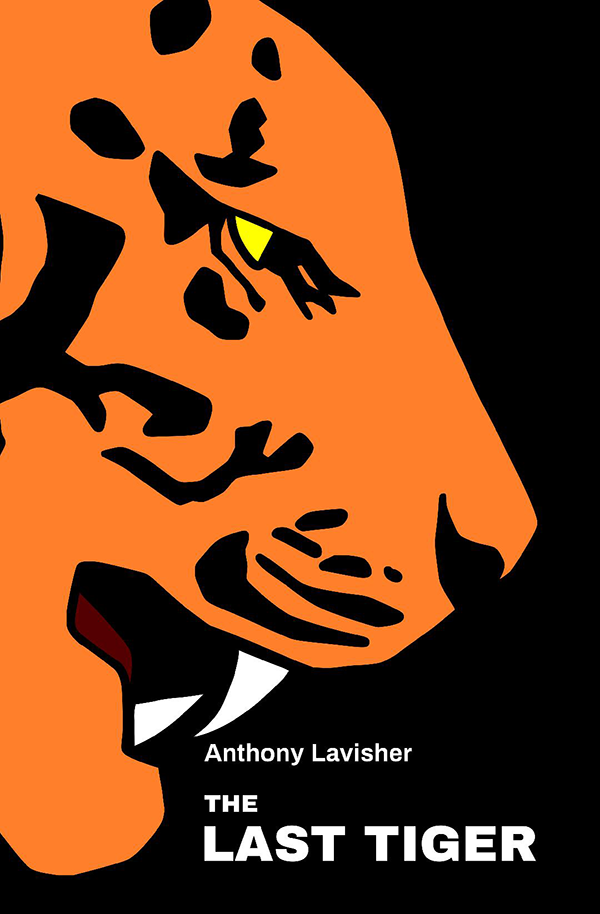 ---
And following on from the first question- do you see yourself still primarily as a fantasy writer and is this something you would go back to if an idea triggered a worthwhile story?
Although this book's genre may be seen as being more 'mainstream', and will be filed on a different shelf in a library/bookshop, in truth, I have never seen myself as any particular type of writer – a good story is a good story, no matter the genre, and if I am excited by the thought of it, at the prospect of writing it, it needs to be told.
I just happened to have finished my fantasy trilogy first. Who knows? I may have written my Dick Turpin tale before any of them, and people might now think I am a historical fiction writer – I wouldn't mind that, actually.
However, if I have another fantasy idea, a literary itch that needs to be scratched, I will be back writing for that genre before I know it. In fact, in the next month or so, I have novella, Solstice of a Storm, coming out, so a return to the Four Vales is already imminent 😊
---
Most authors have some sort of a marketing plan for any major new work- how have you gone about yours? Any meticulous planning? Any particular strategies for social media and any social media networks you've decided to ditch completely to focus on ones that work better for you?
The flip side of any writing project is the dreaded marketing campaign. If I am totally honest, I am terrible at it. Good writing only stands out if people know you are there… and I prefer to hide behind my keyboard... Ah, that would explain a lot.
I have found Twitter to be useful at connecting with my peers – hey, Simon, that's how we met! 😊 But, you really have to persist at it. If you take your eye (and thumb) off it for any period of time, I have found that any momentum goes.
Facebook, similarly, is useful, especially at letting people who know (and hopefully like) you, that you are still there and writing. Beyond that, I have not found a platform that works. I don't have a smartphone, so Instagram is not for me.
The best platform of late, and I am very late this party, is my own website. I have been blogging about numerous things beyond my writing and it has really helped to broaden my audience. I am learning, all the time, about what works best. One day, I might discover that magic formula. I shall let you know if I do.
---
The cover art for "The Last Tiger" is quite striking- who did you enlist for this work and how do you feel it sums up the overall feel of the story?
Thank you, Simon. I struggled for some time, to visualise my ideas, and then my friend, the very talented Judit Pásti came up with the concept, inspired by Margaret Atwood's 'The Handmaid's Tale' artwork.
I hope the cover will, first and foremost, grab the eye. I know you 'shouldn't judge a book by…', and all that, but it is the first thing you see. I think it matches the book well. It's not all shades of black and white, it is captivating and intriguing. There is a tiger on it, and tigers, as we sadly know, are endangered.
You also know it is a thriller, but from the synopsis, you are still not sure what it is all about and what is going to happen. Hopefully, people will be intrigued enough to want to find out more.
---
Give the contemporary setting and story in the book, did you need to do a lot of research, for example getting facts correct or ensuring any cultures were represented accurately?
Yes, I did. As I said, this idea has been with me for many years, and it took me back to India, that wonderful, vibrant country, a second time for more research – to soak up the colours, the history, the people and their faiths. The book is also set in America, Russia and Bahrain, so my research was as diverse as India itself is.
I actually found the research side of the writing process as enjoyable as weaving the tale. I did not want a book that felt like a travel guide, but I wanted to give the reader, as I do with all my writing, vivid images of the places and people, their hopes and fears, and I hope that anyone reading the book who is familiar with any of the countries featured, will smile knowingly and recognise little pieces of information throughout.
Sadly, the global pandemic prevented my return to India last/this year, but it did ensure that the book was finished. And, as it turns out, the timing could not have been more perfect.
---
Do you try to write at least a certain number of words a day or spend a certain amount of time on your work, or is it just a matter of doing it whenever the time is write and the inspiration is there?
I have never counted the words of any of my projects as I am writing them. The story tells itself and I have no say on it 😊 I only want to focus on the tale.
In fact, I don't think I could tell you off my head how many words my new book is. Finished page count, yes, and, as it turns out, it's a pretty good size for a thriller – it was almost like I planned it. But I didn't.
I work in my local library two days each week, so my writing happens around that. I generally write in the morning, and I can lose myself for hours. Typically, I know it's time to stop when I can't spell simple words any more. That's the time to let things settle and come back to it another day.
---
Beyond "The Last Tiger", are there any other projects on the horizon for you?
Like all good writers, I am always thinking of new projects, always working away on scribbling down notes, picking up threads of an idea wherever I am.
Again, because of the unexpected lockdowns we have experienced, I have almost finished my next book, the first part of a historical fiction series set in Ancient Rome – which, at the moment, feels like four books. It may well turn out to be more. I am really excited about that one, too, and, going back to the research question, I have been researching this one for the last six years.
And then, the other day, I just had to start my sixth novel, the afore mentioned Dick Turpin book. I have scratched that itch now, and the notorious outlaw waits in the wings for his eventual arrival.
Beyond those projects… only another three ideas for books at the moment. Phew! I am going to be busy, but I will be busy doing something I love, so I feel truly lucky and blessed.