How did you come up with the inspiration for your latest written work- what originally triggered the idea, and what challenges did you encounter as you embarked on this journey?
I had a strange dream that was so unusual and vivid I had to make it into a story.
---
Who would your three favourite authors be, but more importantly, why?
First, J.R.R. Tolkien, because his work is so deep in meaning and he thought it so thoroughly through it is very impressive. I also like his dark, quiet and epic style of expression, I think it is very beautiful and touches the heart.
Second, Jón Kalman Stefánsson, because his prose is so poetic and beautiful as well. The way he writes and forms stories is organic and smooth. I like that way better than merely plot-driven stories because it, I think, touches the heart in a deeper way.
And third - I cannot decide. There are too many great writers in the world, fortunately!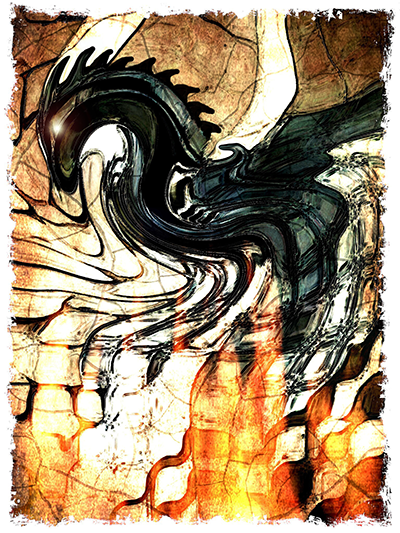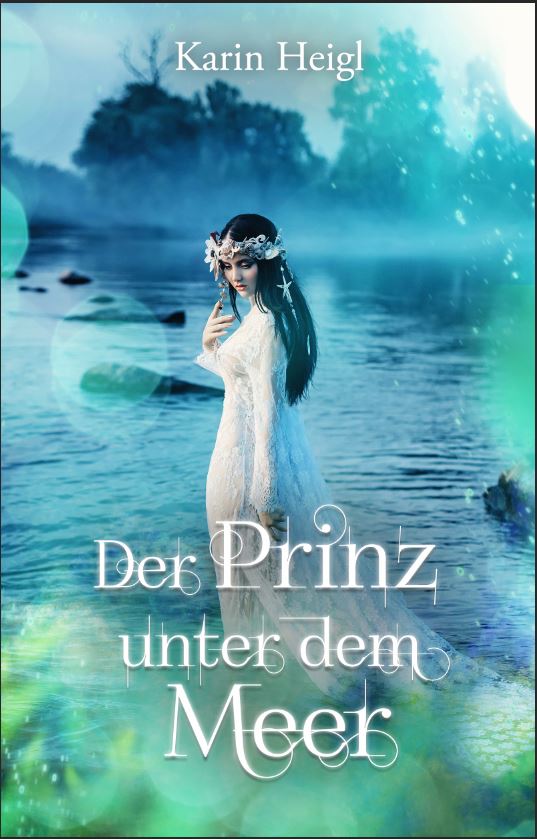 Book cover design: Sarah Buhr / www.covermanufaktur.de using one stock photo by Ironika / Shutterstock.
Do you listen to music while writing, or prefer silence? If you do listen to music while writing, what genres do you prefer?
Yes, I often listen to music while writing. I often listen to my favourite band Trivium (metal) because their music is so intricate and powerful and inspires me. They are true artists in the sense that they are only driven by their desire to create music and less by what others may think, and every album is different and new, but still preserves their style. I admire that and want my writing to be that way. I also write poems that resonate with their music. It also motivates me and drives me forward so I keep on writing.
I also listen to classical music, but it is often too demanding to listen to alongside writing.
Sometimes I listen to electronic music, but I have very specific demands for that ;-) In electronic music I like bass-heavy music that is "monotone" to carry me forward.
But silence is of course the best music!
---
How important do you feel illustrations are in fantasy literature? Do you believe the standard tropes in fantasy illustration are to celebrated or avoided?
There are very talented illustrators and the world would be poorer without their art. But I think illustrations are not necessary in fantasy literature as the mind has the capability to create images of its own.
---
Do you feel that there's any sort of future for books (in any format) and for the art of storytelling?
Yes, of course. This art will never die because there will always be a need for telling stories as long as humans exist. Whether it's in the form of books, spoken word or other forms we don't know yet, doesn't matter.
---
Any talents other than writing, which you'd like to tell us about?
Yes, I'm an instructor for Historical European Martial Arts, especially in the discipline of sword and buckler. It is very inspirational in the sense that there are so many ways you can practise and approach this art. You can approach it via the manuscripts, the art of making swords, the athletic aspect, tournaments, teaching etc. It is also useful for writing fantasy stories because then you really know something about realistic fighting scenes, about the proper materials, etc. But there is still very much we don't know about the mindset of people in other eras. We can only assume and that will often lead to wrong interpretations. That means it makes me aware of the mindset in my stories. Because what I appreciate most in Sci-Fi and Fantasy is when another mindset and culture is depicted and not only as a copy of our own, but as something independent and unique, as in real life. In stories like this I can discover and learn.
---
Name one single book in your life that stands out, or provided some kind of turning point, major change, or affected you so deeply in some way that it changed the course of your life?
The Lord of the Rings.
---
Finally, what new projects do you have in the pipeline / on the horizon? Which are the most important works-in-progress right now?
There are various poems I've published on Bewildering Stories (http://www.bewilderingstories.com/bios/heigl_karin_bio.html), and there is another one in the pipeline. I'm grateful and happy this magazine exists and likes to publish my works. They have cool stories, poems and artworks there. All of my publication are listed here as well: https://karinheigl.com/en/books.
I'm working on a Road Novel that is set in a fictional, oppressive Bavarian state of the future. This somewhat dystopian novel has been particularly challenging as it is written in first person present tense. This is very difficult since there is no narrator outside of the protagonist, so I have only his perception at my disposal. I chose this perspective because it fits the story and lead character best, and also because I liked the challenge.
I'm also in the last editing loop of another youth/young adult fantasy novel and this is a fairy-tale like, mythopoetic tragic love story. It is much easier to write since I chose to show the perspective of different characters and the setting and theme are very clear. I'm looking forward to publishing it.
UPDATE: Karin's book is now available - Released in January 2021, available as softcover, hardcover and eBook (in German): https://bit.ly/2LvfAVX