Your work covers fantasy and horror and a whole realm of imaginative fiction in between- do you see fantasy and horror as separate genres and approach each differently, or do you take the view that the story "is what it is" and don't concern yourself too much with genre?
Who likes labels, huh? When it comes to actual writing, I pretty much have a 'blank slate' approach. I like to think there are no boundaries or conventions I should adhere to other than the limits of my imagination. This all sounds very grand, of course, and it would be very self-serving of me to give the impression that my writing is particularly ground-breaking or genre-busting. However, the authors I most admire have all, in their own way, punched through the walls of expectations. Clive Barker is a prime example. Would one class his work as horror or fantasy? It's certainly dark and also strays into territories of weird fiction and suspense, but does that cover the length and breadth of his work? He's difficult to classify.
Increasingly, I look to establishing characters, fleshing them out as much as possible, then hanging the story on them. If the story writes itself into a contemporary or gothic horror plot, then so be it. Alternatively, I might find these characters have ended up on the planet Tiskobloink with only a gractulating blagsaw to save everyone from impending doom!
There's also the issue of publishing one's book on Amazon. They demand that you choose categories and keywords in order to market the book. Here, the self-published author is tempted to choose an obscure category in order to stand out in the charts. This practice tends to make me squirm as it smacks of crude marketeering. So, I tend to aim for something like British horror as it describes factually what I write, but also gives me a fighting chance at gaining some visibility.
The conundrum of where to shelve authors like those I long to emulate must plague librarians and bookshop owners the world over, I'm sure.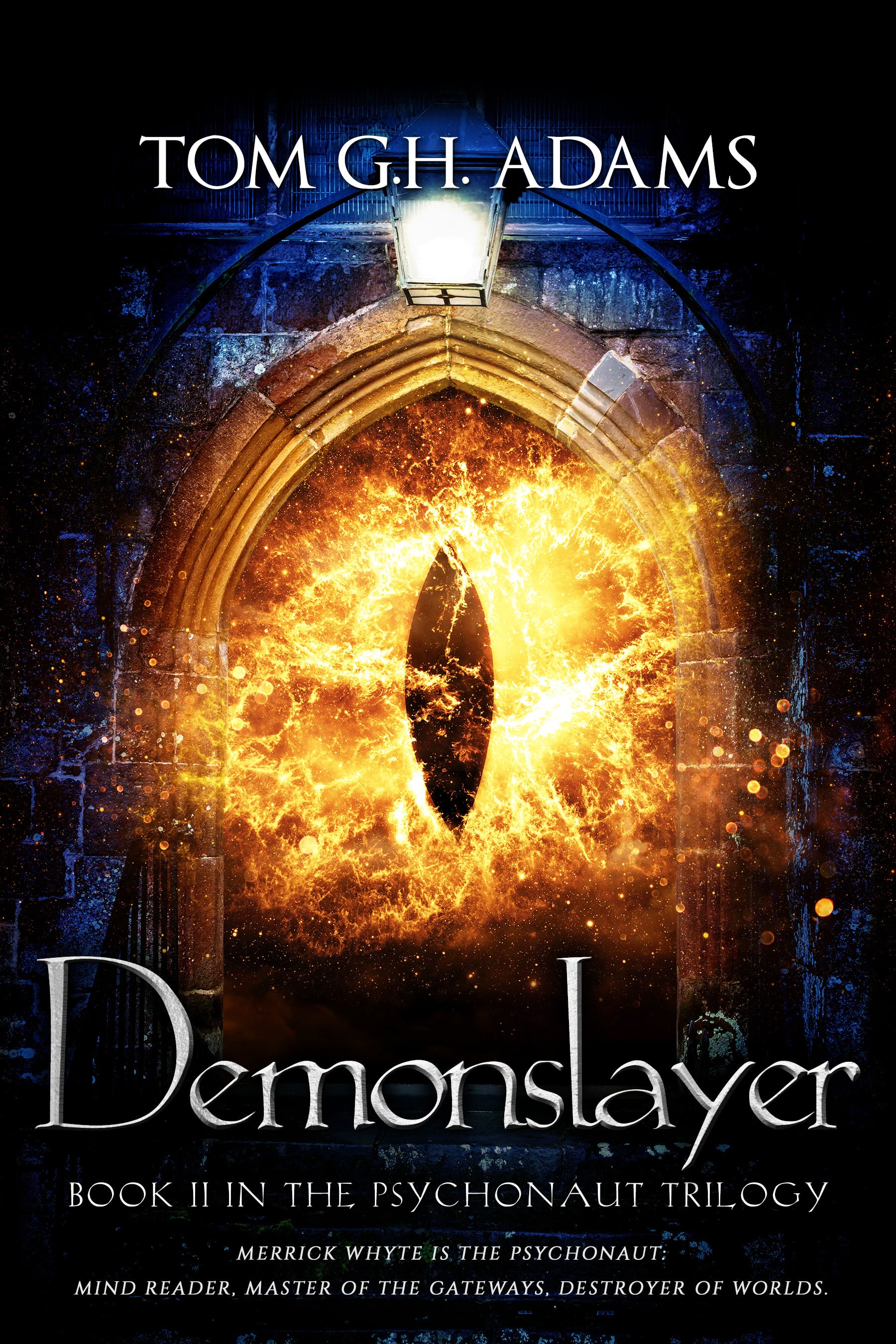 Any other authors who particularly inspire you or perhaps even convinced you to become an author?
Taking the first part of the question, I'd say there are many weavers of the fantastical that sowed their seeds in my imagination. As a young stripling, my father would read my brother and I bedtime stories at night. These would include fairy stories by the brothers Grimm, together with novels by H. Rider Haggard (King Solomon's Mines, She etc.) and Captain W.E. Johns (the Biggles stories.) Once I could read myself, it was Tolkien who transported me to another realm. He was the one who caused me to rush to his books and spend whole afternoons reading about hobbits, orcs and balrogs. I was totally absorbed in his world, Middle Earth, and before I knew it several hours had passed by without me being aware of it. All fantasy authors stand in his shadow whether they admit it or not.
I'm not sure I was ever convinced to be an author, although there were many who tried to convince me otherwise! I've always found writing hard. In fact, it seems that as time goes by I find it harder and harder. But it would be the venerated Stephen King who most inspired me to at least embark on this journey.
---
Do you listen to music while writing, or prefer silence? If you do listen to music while writing, what genres do you prefer?
I have two places I like to write: coffee shops and my study (which I call 'The Dragon Cave.') In a coffee shop I obviously don't have any control over what the background music. The Dragon Cave is another story. I like to play background ambient music to act as a backdrop. I can't listen to music with words as I write because I get too absorbed in it. Robert Plant (of Led Zeppelin fame) once said, 'We try to record music that it's important to just have in the background.' He was right. Music is a big deal for me and I get lost in it as easily as a good book. So, for fantasy, I'll put on soundtracks such as The Witcher or something like Jeremy Soul. For Horror, I like to play primordial soundscapes by a guy called 'Palaeowolf' His pieces are suitably doom-laden.
The writing environment is very important to me because I have to be inspired and be able to concentrate. So, an undisturbed environment is paramount. I also like to have an incense burner going — lime and pine scents being amongst my favourites. After completing a writing course by Blake Butler, I learned that many sensory factors come to play when influencing the writing mood, so I have created what I think is the perfect little bolt-hole!
---
You have some great book covers- do you work with particular artists to create these?
For the last couple of years I've used a company called Deranged Doctor. These guys are amazing when it comes to digital design. I have to book these at least six months in advance as they're very popular. However, I have also used other photographers and artists. For example, for my 'Going Down' novella, I commissioned Kevin Hurtack to produce a piece of art using gouache inks. The cover for the fantasy novel Cradle of Darkness I co-wrote with Andrew Naisbitt featured a photograph modelled by my daughter for the occasion.
For the future, I'm toying with the idea of doing some horror photoshoots for use in my book covers. My wife is an amateur photographer and it'll give her something to contribute as she doesn't like to read my books (they're too disturbing, apparently!)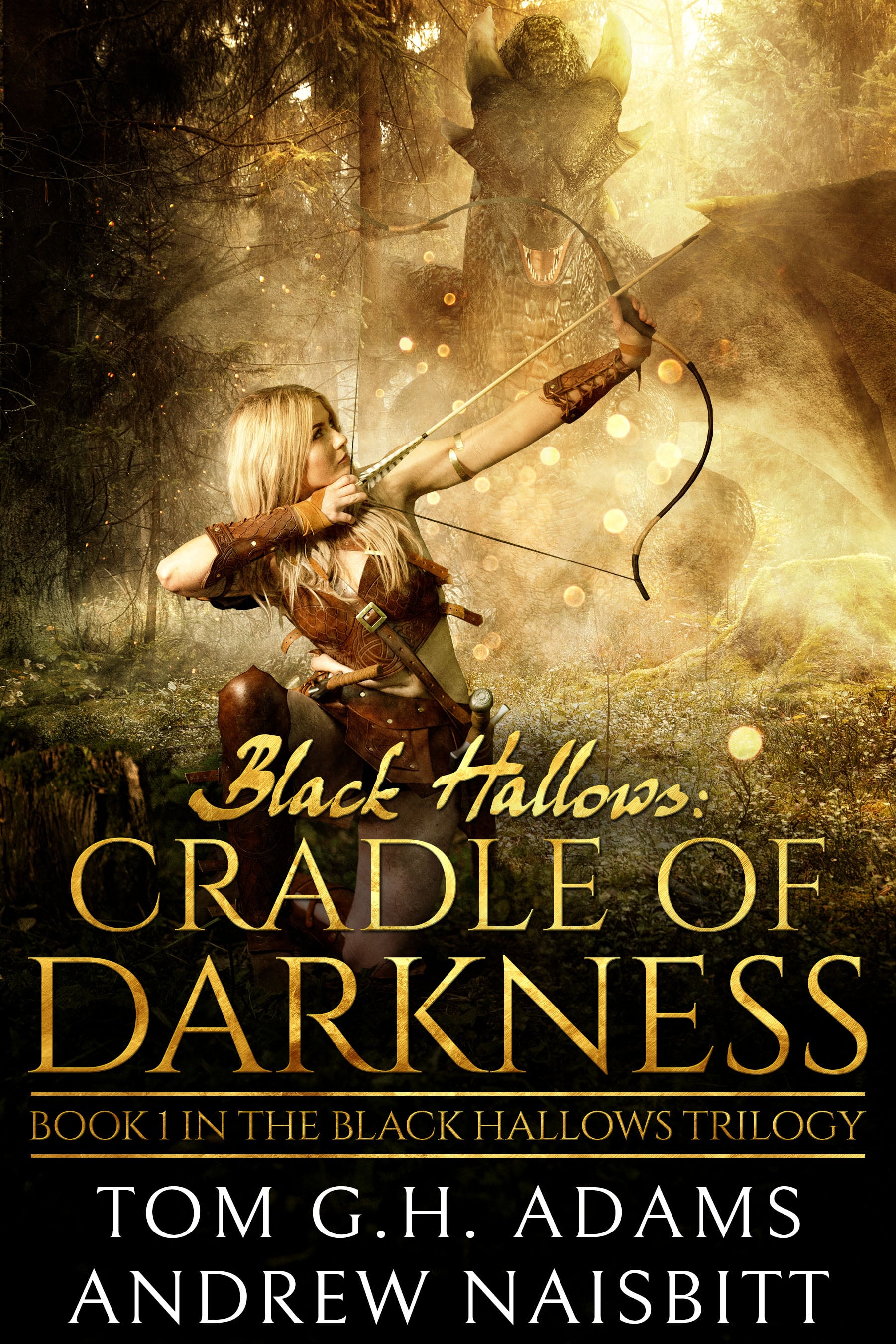 Do you have any talents other than writing, which you'd like to tell us about?
I can imitate the call of a wood pigeon and a tawny owl! In terms of talents that are actually more relatable, I guess I'd have to point to music again. I've played guitar for decades now, and I'm a passable singer. It's been a while since I actually performed, but I have a chequered history of appearing in such outfits as Guns 4 Hire, Highly Strung and Hot Flow Anomaly — none of which you will have heard of, no doubt.
If you're a glutton for sonic punishment, you can listen to a couple of original recordings on youtube: 'Dead Man's Shoes' and 'Star Lady'.
In terms of writing, there's a large crossover between my lyrics and prose. One bleeds into the other and I often allow my imagination to use darker music as a springboard to move into a frame of mind where I can create.
---
You're also an audiobook narrator- not something I could ever do! How easy or difficult do you find this work?
From a sound recording point of view, I don't find it difficult as I've produced, mixed and mastered music for many years now. The hard part is actually producing a convincing performance. Audio narration is acting, albeit without the visual dimension, and it's something I'm continually trying to improve upon. I'm in awe of people like Stephen Fry and Steven Pacey who make it sound so easy, and I listen to other narrators constantly in an effort to pick up tips. I record my own works but also narrate for other fantasy and thriller authors. A fun project I'm involved with at the moment is narrating Mick McArt's 'Journal of an Outlaw' series, which is a bit like Blackadder meets Dungeons and Dragons.
---
Is there one single book in your life that stands out, or provided some kind of turning point, major change, or affected you so deeply in some way that it changed the course of your life?
I could mention Tolkien's Lord of the Rings, but I've referred to that above. Instead, I'll point to a more recent read from the horror genre, namely 'Father Figure' by Ralph Robert Moore. 'Rob' as he likes to be called wrote this book a fair while ago but it absorbed me right from the get-go. He has a style whereby you hang on every word, even if he's writing about seemingly mundane interactions. Add to this the talent for creating brain-screwing tension and dread on a slow burn basis, and you have a recipe for a book that leaves you breathless at the end. I remember finishing it and leaning back in my chair, asking myself, 'What did I just experience?' Part of his talent is building unique plots around the characters that he creates. Rob once mentioned (he frequents a writing group that I'm an admin for) that he imagines his characters in a room talking to each other, with him acting as an invisible observer. He simply records the imaginary playback like a screenplay. Well worth checking out.
---
Which social networks or marketing avenues have you found work best for you as an author, and why do you think that is? If you could give one marketing tip to other authors, what would it be?
I engage with Facebook most of all. It's pretty much essential as, without a page, you can't run FB ads, which are still a mainstay for self-publishers. Like Simon, I also use Bookfunnel which is an excellent service for streamlining book distribution and promoting your books with other authors. I also have a reader's group called 'Kings and Queens of Chaos' on FB where I 'recruit' reviewers and offer free audible vouchers to those who show an interest in that medium. I try to not make it all about me, however, so I often initiate discussions about other writers and films/TV shows that might be coming up. I write blogs on my Wordpress site, which tends to attract other bloggers and writers. Apart from this I'm becoming more active on twitter, but I must confess I get lost with all the technical terminology and hashtags sometimes. Finally, I review books and take part in group reads on Goodreads. I don't use it for marketing, just for hooking up with other readers and reviewers.
My primary marketing tip to other authors? Start an email list so you can communicate directly with your readers. You'll need an email provider such as Mailerlite, Mailchimp or Convertkit which means a monthly fee, but it's a sound investment.
---
Finally, what new projects do you have in the pipeline / on the horizon? Which are the most important works-in-progress right now?
I've been focusing on short stories during the last three months. My most recent was the starter for a series of substantial shorts (if that's not a contradiction in terms) entitled 'Tales from the Abyssal Black' I'm currently working on the next in the series, which at present is untitled. After that, I'll be turning my attention back to the second novel from the epic fantasy series I co-wrote with Andrew Naisbitt. We're about 80,000 words in with a target of 140,000 so I may need to enlist for this year's Nanowrimo (National novel writing month) to break the back of it. We've developed a writing partnership where we thrash out the plot over a number of weeks and then work our way through the various scenes (not necessarily in chronological order.) Andy is very much an ideas man and drafts out proto chapters for me to work on. I supply the prose-narrative application and attempt to add flesh to the skeleton he's provided. It helps that we both share a keen interest in table-top gaming and RPGs. We even have a line of miniatures that accompany the books in development! You can check out the first book, 'Black Hallows: Cradle of Darkness' on Amazon.
Thanks for interviewing me, Simon, it's good to make a connection with another fantasy and horror writer.